Auto Appearance Care Plans at Alfa Romeo of Charleston
(FOR NEW AND PREOWNED VEHICLES)
A HIGHER STANDARD OF PROTECTION
We know you love your vehicle, and we believe you deserve superior benefits and quality services to help protect it.
Alfa Romeo Auto Appearance Care Plans utilize a Paintless Dent Repair (PDR) process that works from behind your vehicle's metal panels to flex and mold the metal back to its original form.
Our highly experienced, nationally certified PDR technicians use specialized tools to repair your vehicle's damages without the use of painting, sanding or body fillers. That means you can be on the road again in the same time it takes to get an oil change. No hassles. No long lines. No frustrations or inconveniences.
PLAN TERMS
Alfa Romeo Auto Appearance Care Plans are available to cover your vehicle for a duration of one to five years. If your vehicle already has repairable damage, we offer the same range of plans to cover pre-existing conditions.
BENEFITS
Lifetime Repair Guarantee
Unlimited Repair Coverage for Any Size Dent
No Deductibles or Out-of-Pocket Expenses
Both New and Pre-Owned Vehicles are Eligible
Transferable Coverage
WHAT IS COVERED?
Alfa Romeo Auto Appearance Care and Auto Appearance Care Plus Plans cover dents and dings on your vehicle's exterior surfaces. Repairs can be performed on any size dent and ding on metal panels where the paint has not been broken and the dent can be completely repaired using the PDR process (as determined by the field technician).
Alfa Romeo Auto Appearance Care Plans do not cover any type of sharp creases, hail damage, environmental damage, rust/corrosion, surfaces where the paint has been damaged, or dents and dings on the roof panel when the vehicle has a sunroof.
WHAT IS PAINTLESS DENT REPAIR (PDR)?
PDR Uses an Innovative Process to Remove Dents and Dings from Your Vehicle's Metal Panels
Repairs are Performed by Highly Experienced, Nationally Certified PDR Technicians
Covers Both Horizontal and Vertical Panels Including the Hood, Trunk and Roof
No Sanding, Painting or Body Fillers are Required
Without Auto Appearance Care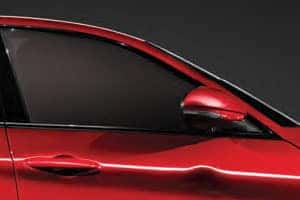 $450.00 average conventional repair
With Auto Appearance Care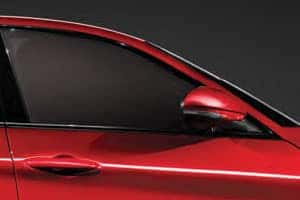 $0.00 out-of-pocket
AUTO APPEARANCE CARE PLUS
In addition to the advantages and quality services you receive with Auto Appearance Care, Auto Appearance Care Plus gives you the following valuable benefits:
WINDSHIELD REPAIR COVERAGE
You can stop those subtle chips and cracks from requiring a costly windshield replacement. This coverage protects up to 1.5" for chips and up to 6" for cracks.
CARPET AND FLOOR MAT COVERAGE
Keep your vehicle's carpet and floor mats free of those unattractive nuisances.
INTERIOR TRIM AND UPHOLSTERY COVERAGE
Your interior will stay free of those unsightly damages such as tears, rips and burn holes. Coverage applies to damaged areas up to 2" in diameter.