Home » Alfa Romeo Finance Center in Charleston, SC »
Guaranteed Automotive Protection at Alfa Romeo of Charleston
(Guaranteed Automotive Protection)
PROTECT YOURSELF FROM THE UNEXPECTED
The plain truth is that some Automobile Insurance Policies fall short of covering you when you need help the most. In the event of a total vehicle loss or unrecoverable theft, your insurance company may not pay off your existing loan or lease amount. That financial liability then becomes yours.
ALFA ROMEO SERVICE AND CARE RECOMMENDS GUARANTEED AUTOMOTIVE PROTECTION (GAP)
Our GAP Program picks up where your Automobile Insurance falls short by bridging the "financial gap"
between what you owe on your vehicle and what your insurance will pay
WHAT CAUSES THE FINANCIAL GAP?
It is surprising to most clients to learn that the value their insurance company places on their car due to a total vehicle loss or unrecoverable theft may be substantially less than the amount owed to the lender or leasing company. The result is a financial "gap" where the vehicle owner must make up the difference. A liability that can easily equate to thousands of dollars.
WHAT CAN THE ALFA ROMEO SERVICE AND CARE GAP PROGRAM DO FOR YOU?
In the unfortunate event that you experience a total vehicle loss due to theft or accident, the Alfa Romeo Service and Care GAP plan will provide the following benefits:
Pay the Difference Between what You Owe on Your Vehicle and the Settlement Paid by Your Insurance Company, Including Balances Due as the Result of a Primary Carrier Deductible of Up To $1,000*
Covers the Entire Term of Financing (up to 84 months)
Eliminates the Threat of Out-of-Pocket Debt Associated with Vehicle Loss and Promotes a Positive Financial Situation for Your Next Vehicle Purchase or Lease
BELOW IS AN EXAMPLE OF HOW THE ALFA ROMEO SERVICE AND CARE GAP PROGRAM PICKS UP WHERE YOUR AUTOMOBILE INSURANCE FALLS SHORT: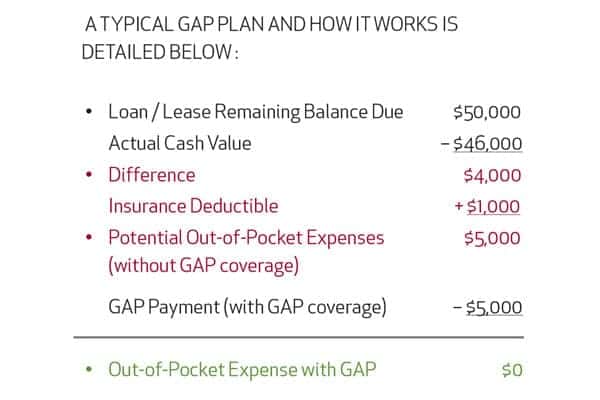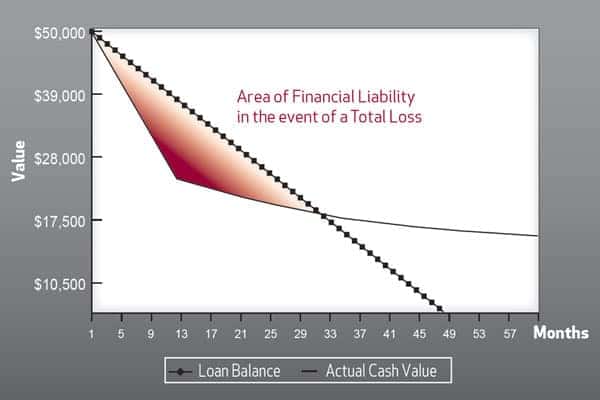 Above scenario represents a typical 5 year loan at 8% interest. Note that depreciation numbers are estimated.
Deductible coverage is not available in all states. Some states may limit coverage. Please see your waiver for details. Note: $50,000 maximum limit of liability
---
GAP Plus
GAP Plus pays the consumer an additional $1,000 benefit if the vehicle is involved in a total loss.
Note: Options are restricted in the following states: AK,FL,GA,IL,KS,MD,NY,TX,WV,WI,OR,NV